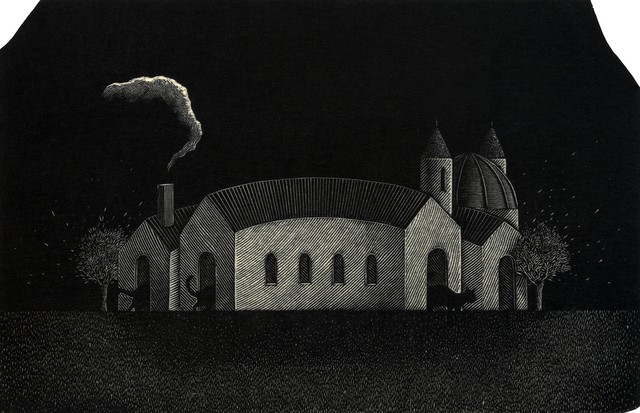 "Cat House" by Kouki Tsuritani
*Shipping fee is not included.
作家:釣谷幸輝
作品タイトル:「猫の館」
イメージサイズ:125 × 190 mm
技法:木口木版
紙:雁皮紙、ハーネミューレ
ed:100
制作年:2019年
付属品:額縁、マット、合わせ箱

こちらの商品は版画です。
限定100部、エディションナンバーはお選びいただけません。
シートのみの販売はオンラインショップでは行っておりません。ご了承ください。シートのみのご購入をご希望のお客様は、contact@hiroshima-lgallery.comまでお問い合わせください。

Artist: Kouki Tsuritani
Title: "A Paper Castle"
Image size: 125 x 190 mm
Technique: Wood engraving
Paper: Japanese paper and Hahnemühle
Edition size: 100 copies
Year of production: 2019
Sold mounted and framed.

This is an original limited edition print, signed by the artist.
Limited to 100 copies, edition number cannot be selected.
If you would like to purchase this print without the frame, please contact us at contact@hiroshima-lgallery.com.
Add to Like via app
Shipping method / fee

Payment method